Turning the Pages was originally conceived as a touchscreen software application running in a gallery or library environment, and that is still where it is most widely used. However, we now offer a version of Turning the Pages Gallery which does not require a touchscreen, enabling touchless interactivity by the user, for situations where touchscreen use may not be possible or desirable.
Turning the Pages Gallery is now available at stunning 4K Ultra High Definition, with a completely redesigned user interface.
With the advent of affordable all-in-one touchscreen PCs, it's now simpler than ever to implement a Turning the Pages solution for your gallery. Using the intuitive Turning the Pages Content Management System (TTP CMS), you can ingest the source files for a book, add some interpretative text and create your own interactive book in a matter of hours. As well as text, the CMS supports the addition of audio, video, even texts in multiple languages so you have the flexibility to make the books as complex as you wish.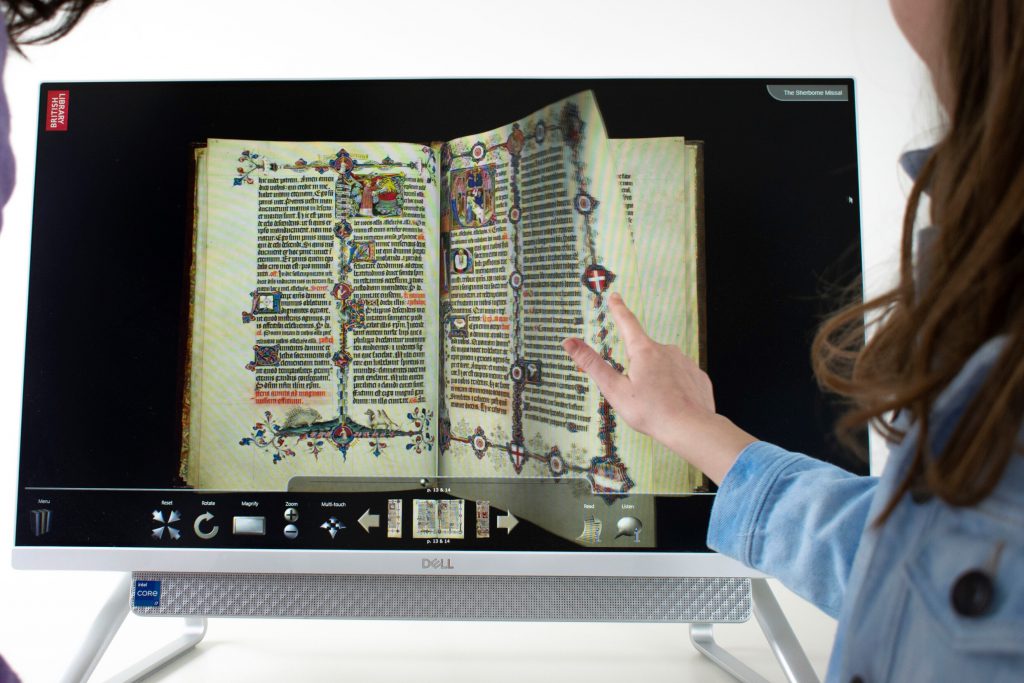 The gallery solution runs on Windows PCs (Windows Vista, 7, 8 or 10) and can be an entirely standalone application with no network or database dependencies. You can create a kiosk using the CMS, copy it onto a memory stick and run the application from there. It's resolution-independent, so you can install the same application on many different kiosks, all with different monitor sizes.
You can create a kiosk with just one book, or keep adding more, using the Library Manager in the CMS to add books as they're created.